Beautiful Websites For Small Restaurants
... That The Owners Just Won't Be Able To Say NO To!
One of the great local marketing myths is that restaurants are OVERmarketed to... so there's no point in going into that niche.
While it's true that the restaurant niche is swarming with desperate newbie marketers... that doesn't mean you have to position yourself as one.
Instead... armed with this incredibly slick, high polish restaurant theme you'll be able to dazzle local restaurants and sign them on a retainer in no time!
Amazing Websites Almost Hands-Free!
These professional quality websites can be created in minutes... In fact, it's so quick and easy, you'll be able to floor local business owners by creating a nearly finished website mockup before you even go to your first meeting!
All the CRUCIAL Local Business Gadgets
Obviously, this theme also makes it easy to set up all the necessary offline gadgets like Google Maps, social links, contact info... as well as customizing background, fonts and logo to make each website truly unique.
Plus, in just a few clicks, you can create a photo slideshow!
Check out the amazing features of WP Restaurant Pro!
Build beautiful websites - professional quality design lets you win over even the most finicky and stingy local business owners
Build a robust price menu with photos - this will seal the deal with ANY restaurant owner... and will take minutes of your time
Lightbox photo album - make the restaurant website pop with lightbox photo albums of the interior or food
Stunning slideshow - in just a few clicks, create an impressive slideshow that showcases restaurant's offer
Automatic Facebook fit - your website will automatically adjust to fit Facebook timeline fan pages
Supports Google Maps
And much much more!
So who is this amazing theme for?
If you are already working with local restaurants or you're just looking to boost your portfolio... this theme will make it easy as 1-2-3 to dazzle local restaurant owners and will let you stand out as a high-ticket professional among starving low-level marketers.
How Much Is This Amazing Theme Going To Cost Me?
Let's examine some numbers and you'll agree that the investment required today is peanuts compared to the value you're getting over the lifetime of this theme.
Doing this on your own would easily cost you dozens and dozens of hours. And that's just the time investment.
You'd also have to invest MONEY to get something like this coded, designed... and then you'd have to waste your hard-earned traffic to test it and maybe redesign it again.
That's why you'll agree it is much simpler to just get a proven and tested theme like this... set it up in seconds... and enjoy the results, right?
And since it only requires a small investment on your part - much smaller than dozens of hours and hundreds of dollars! - you're going to love what I'm about to reveal.
For a LIMITED time only...
For a very short period of time... you're NOT going to have to invest $99.95 which is the "street price" of a WordPress theme like this one.
It's not even going to be half of it.
If you take action right now before this special deal expires... your investment is going to be much less!
But it gets even better...
You're NOT Risking A Single Penny!
Here's how this works. After you download this theme, put it to the test. And if, at any point during 30 days after your purchase, you feel you're not getting 10 times your money's worth... I want you to hit me up for a quick, no hassle refund.
Simply put... I'm not happy if you're not happy. So if you don't find WPRestaurantPro INSANELY useful and it isn't directly contributing to your bottom line... I insist for you to demand your money back and I'll gladly repay you every penny of your investment.
There's nothing to lose and everything to gain!
Get WPRestaurantPro Now!
Secure Order Form
Yes! I'd like to immediately download WPRestaurantPro and be able to easily create beautiful websites for small restaurants... and cash in checks from the impressed owners!
YES! I understand that I'm completely covered by an ironclad 30 day money back guarantee!
Get Instant Access!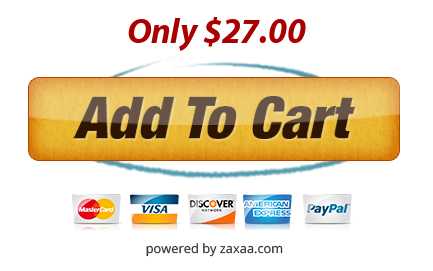 Checkout through 100% secure servers
Brenda "Make Money In Your Sleep Girl"
P.S. Some restaurants are indeed swarmed with local marketers... but most of them will not be able to offer incredibly beautiful sites like these. This theme lets you create amazing local restaurant sites with just a few clicks of your mouse... and right now you can get access to it at a bargain, without risking a single penny. Act now!