Create Dazzling Sales Pages, Squeeze and Review Pages QUICK and EASY... Within ANY WordPress Theme!
... Plus, unlimited EXIT Pop-Up Pages And More!
If you're sick of wasting time and money to have your sales pages created (or you're just tired of doing everything yourself).. you're going to love this amazing WordPress plugin.
IMPluginPro lets you use ONE WordPress blog to create unlimited pages for all your marketing campaigns... and it lets you create professional quality, high-performing, sales-pulling pages in just a few clicks - with no design skills whatsoever!
It's really that simple... Check this out.
This sales page example took me just a few SECONDS to create...
Works With All Themes & Plugins
... No matter what your favorite theme is, or what other plugins you use, IMPluginPro lets you create fresh, high-performing marketing pages from your WordPress dashboard in just few clicks by following an easy wizard. It doesn't get any simpler!
Here's what you can create with IM Plugin Pro
First, you can create powerful sales pages that make your product fly off the shelves like crazy. You can mix and match all the ingredients... and come up with unique, yet guaranteed to convert designs every time you click a button.
Second, you can create lead-pulling email squeeze pages in a snap. These squeeze pages will sweep you off your feet with their amazing conversion rate... and you'll spend no more than a couple of minutes to each of them.
Third, you can create affiliate review pages... that INSTANTLY communicate trust and improve your affiliate sales. You can use a star review system (to give 5/5 stars to the products you promote... and maybe 3/5 to the competition!).
Then, there's attention grabbing exit popup pages. Add a custom created exit pages to any of your sales, squeeze or review pages and make extra money without doing any extra work!
WYSIWYG editor - what you see is what you get!
No matter what it is you're creating... you're never flying blind. WYSIWYG editor lets you instantly see your page "live" so that there are no surprises when you publish it - and no endless jumping between browser tabs to make sure your page looks a-ok before it goes live.
So who is this plugin for?
You can create powerful sales pages for your products or your clients. You can grab leads using squeeze pages and build a powerful, profitable list. You can review products... profitably. And you can generate even more income with the amazing exit pop-up boxes!
If you'd like to spruce up your conversions... IM Plugin Pro is a must have. It'll let you get unbelievable results... without ever leaving your WordPress dashboard!
How Much Is This Amazing Plugin Going To Cost Me?
Let's examine some numbers and you'll agree that the investment required today is peanuts compared to the value you're getting over the lifetime of this plugin.
Doing this on your own would easily cost you dozens and dozens of hours. And that's just the time investment.
You'd also have to invest MONEY to get something like this coded, designed... and then you'd have to waste your hard-earned traffic to test it and maybe redesign it again.
That's why you'll agree it is much simpler to just get a proven and tested plugin like this... set it up in seconds... and enjoy the results, right?
And since it only requires a small investment on your part - much smaller than dozens of hours and hundreds of dollars! - you're going to love what I'm about to reveal.
For a LIMITED time only...
For a very short period of time... you're NOT going to have to invest $99.95 which is the "street price" of a plugin like this.
It's not even going to be half of it.
If you take action right now before this special deal expires... your investment is going to be much less!
But it gets even better...
You're NOT Risking A Single Penny!
Here's how this works. After you download this plugin, put it to the test. And if, at any point during 30 days after your purchase, you feel you're not getting 10 times your money's worth... I want you to hit me up for a quick, no hassle refund.
Simply put... I'm not happy if you're not happy. So if you don't find IMPluginPro INSANELY useful and it isn't directly contributing to your bottom line... I insist for you to demand your money back and I'll gladly repay you every penny of your investment.
There's nothing to lose and everything to gain!
Get IMPluginPro Now!
Secure Order Form
Yes! I'd like to immediately download IMPluginPro and boost my conversions by effortlessly creating high-performing sales pages, squeeze pages, review pages and more!
YES! I understand that I'm completely covered by an ironclad 30 day money back guarantee!
Get Instant Access!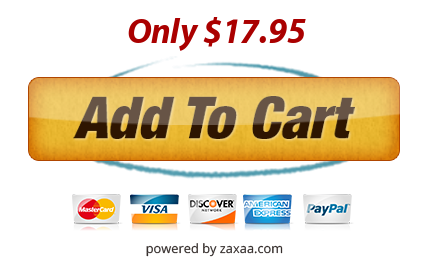 Checkout through 100% secure servers
Brenda "Make Money In Your Sleep Girl"
P.S. This amazing plugin lets you create powerful sales pages for your products or your clients. Grab leads with squeeze pages. Review products. Build a complete set of marketing pages... and get ready for that paycheck. And, right now you can get access to IMpluginPro at a bargain, without risking a single penny. Act now!